Testimonials
Innovate click's management allowed us to build our affiliate portfolio and drive sales. Most impressively, this was done only with professionalism, and great communication and reporting

- Spencer Gordon - www.gonoglo.com


Ashish and his team are very professional, always courteous, and deliver extremely prompt correspondence. I actually enjoy working with them! Isn't that what it's all about…besides delivering what they promise?

- Gary Armstrong - CEO - www.air-trekkers.com


Innovate Click provided UBL with an excellent plan to expand our Affiliate program, and was very efficient in implementing it with us. They were very effective in their outreach to new affiliates and delivered detailed reports on their activity.!

- CEO - Universal Business Listing


"We couldn't be happier with the services that Ashish and his team have performed for our company. Everything has been better than we anticipated and we immediately had an ROI on the money that we spent to get things started. We will continue to use innovateclick.com and use their services to improve our revenues and grow our company. Thanks for everything!"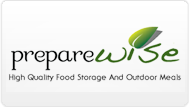 - Tyler Barnes


"Innovative Click has been great to work with. We reached the point at which we no longer had the capacity to handle our affiliate program on a daily basis because the resources required to do so were too great even though it had become a significant contributor to our sales growth. This is when Innovative Click came to the rescue. From day one they have expertly managed our affiliate programs and provide consistent and frequent communication regarding the results achieved. We have seen outstanding increases in both the number of affiliates recruited into our program as well as the sales achieved. They even made suggestions regarding new programs that could further increase our business growth rate. Overall, I can honestly say that the results we have experienced have been very pleasing and well worth the investment. We look forward to continuing our relationship with Innovative Click as we continue to grow."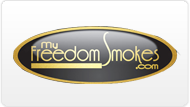 - Chris Yelton